Mirus Empire Unveils New Act
Introducing Prinx Emmanuel a.k.a CoRektSound ... Electric, eccentric, amazingly Talented Singer rapper, Drummer and producer, ...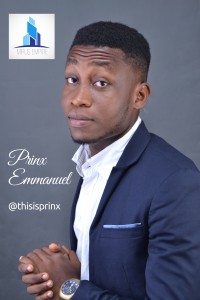 He has Produced beats for the likes of Kaydee Numbere -  (Hallelujah, Emanan Enaan) Sotiee(Celebrate), and Sammy Hart. He also is one of the in House official Producers for Mirus Empire.
This blessed lyricist doesn't like to be boxed in any gènre, but it is obvious he is the alternate sound for this Generation.
Prinx Emmanuel is most unpredictable and is sure to keep you at the edge you your seat. This is another man to look out for  this year. #MirusAlpha
You can book him by sending a mail to [email protected] or contacting his manager +2348184074872
Be sure to follow him on Facebook: http://www.facebook.com/prinxEmmanuel Twitter/Instagram: @thisisprinx