New Music: Japa by Faithful Georgewill
Following the conversations and demonstrations of the #EndSARS protest in his home country, Nigeria, Faithful Georgewill has decided to add his voice to the conversation through a thought provoking Afrobeat vibe which he titled Japa.
Japa is aimed at asking the question of the citizens abandoning the country to seek a better life elsewhere in hopes of being valued as a people. "But if we all leave who will then do the work that's required to bring the country back to her destiny we all desired for her" - Faithful Georgewill asks.
You can stream and download the song via the links below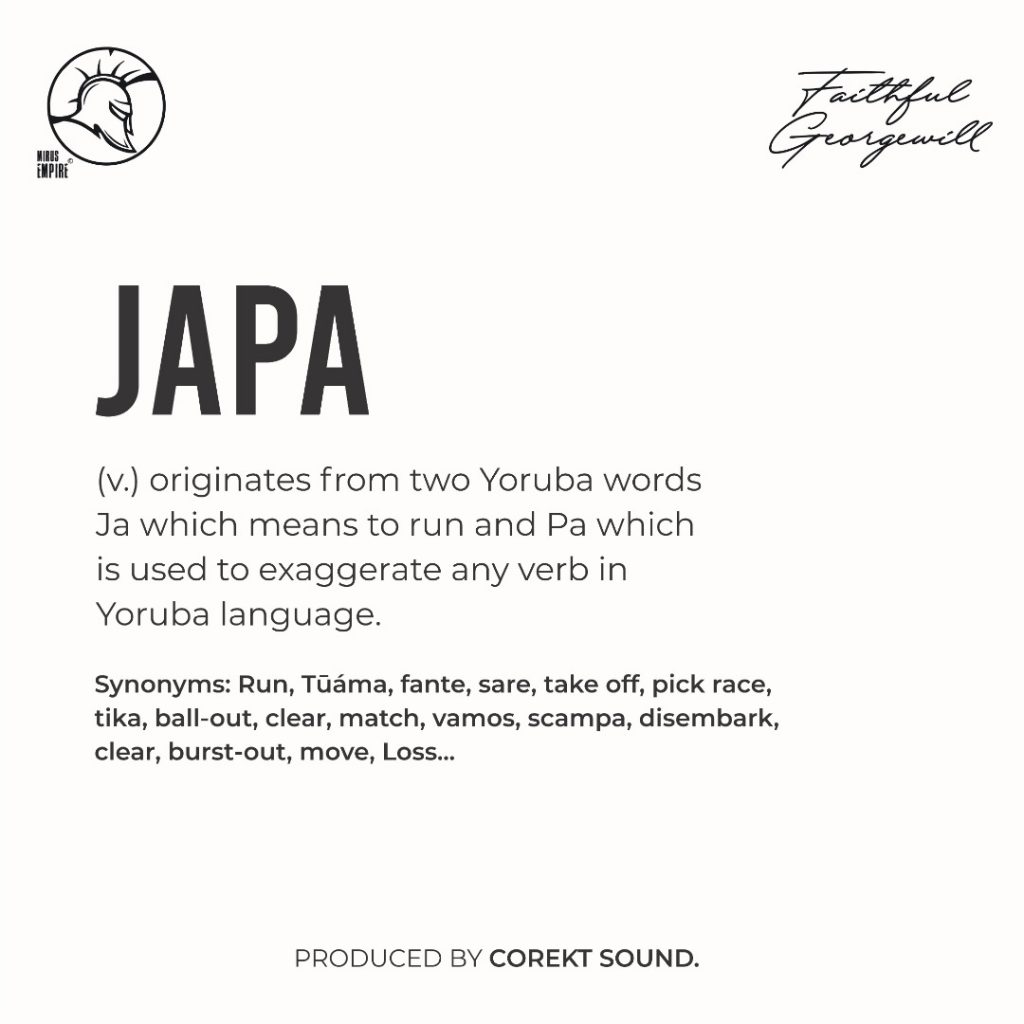 Listen here