My Life! My passion!! My Book!!!
My passion for business development and management is innate. As a young boy, I spent the bulk of my free times doing two things: reading and helping out in my dad's shop. I was also given the chance to manage the shop in his absence. During those periods, I was always fascinated by customers and their needs.
As I was constantly exposed to different shades of customers, I found myself always asking important questions: Why do customers buy from us? Why do they always come back to buy from us even when our prices were a bit higher than our competition? Why do customers escort their friends to our shop and insist they buy from us? Today, I have realized that the answers to those questions lie in the effective Customer Relationship Management strategies shown by my dad.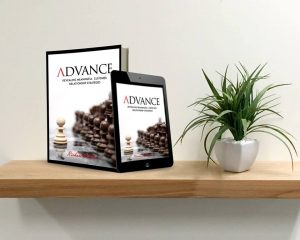 My dad is a good salesman with great customer relationship skills. His relationships with some customers are so strong that they are great friends outside the business world. I still enjoy the goodwill from his customers who knew me from way back.
Today, the experience gained from watching my dad deal effectively with customers has helped me greatly in my consulting business. It has also helped me in finding the solutions to the increasing problems plaguing many businesses in the area of customer service. And these solutions have been beautifully summarized in my forthcoming book - ADVANCE.
ADVANCE contains salient blueprints that will help today's entrepreneurs deal effectively with the problems of Customer Relationship Management. It will teach you the difference between customers and believers. It will also teach you how to convert your customers into believers. And the beautiful thing about this book is this: it is FREE.
My desire is to start a customer service revolution with this book. Every entrepreneur must understand that the line "customer is king" is not just a cliché; its an organizational reality. Let's encourage every entrepreneur around us to read it to enable them bring about the needed change in customer service sector.
ADVANCE will launch on Monday, 23rd January.