Timi Dakolo Responds To Daddy Freeze
The 2007 West African Idol winner Timi Dakolo took on Instagram to respond to an earlier video and teachings of a popular Nigerian OAP, Daddy Freeze.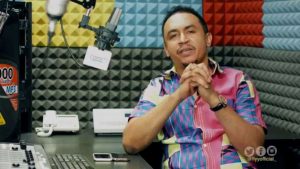 In the instagram post by Mr Dakolo, he pointed out to the statement by Mr Freeze for calling his ex-wife who is also a mother of his children "USELESS", and he (Daddy Freeze) is unfit to be a role model to young people on any moral standing let alone admonish Christians whether or not to pay their tithes because their tithes are unto God and not to the pastor.
Mr Dakolo said whatever the pastor does with tithe monies he is answerable to God for that.
See Instagram post and video below