Vice President Of Google Reveal Shocking Facts about Nigerian's on Google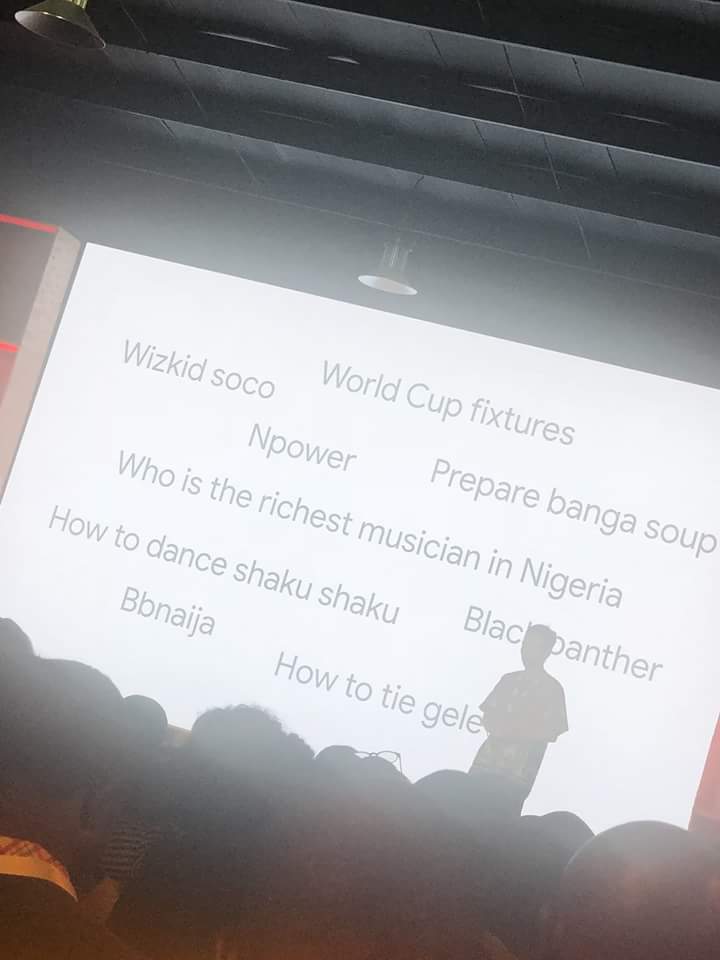 At the on going Google For Nigeria conference holding here in Lagos, the Vice President of digital giants Google revealed to a startled audience ten of the most seared words/ideas/Subject on google by Nigerians this year.
The search includes;
Wizkid Soco, NPower, How to tie gele, How to dance shaku shaku, Black Panther, who is the richest Nigerian musician, prepare banga soup, world cup fixtures, Bbnaija.
NOTHING INNOVATIVE OR MIND STIMULATING.
This puts a question on the intelligence on the greater number of the populace.