James Numbere Releases New Single "I'll Be There"
James Numbere is a ticking time bomb waiting to detonate and that time is now.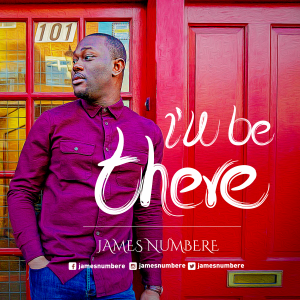 This Singer/Songwriter has been described as having a soulful and mesmerizing voice by musical experts all over the globe. On hearing him for the first time, Xantoné Blacq (Keyboardist for Amy Winehouse) exclaimed: 'I Love Your Voice'.
After having been writing songs for over five years, James finally releases his official debut single I'll Be There.
I'll Be There is a celebration of love, family and friendship, values that bind us together as humans as James aptly sings, 'we were never meant to go through life alone'
Recently having worked with One Republic, All Saints, Foxes and LCGC (London Community Gospel Choir ) for BBC Radio 2's 500 words, James is continuously expanding his horizon and it can confidently be said that for this up and coming artist, the sky is just the beginning.
Already in rotation on BBC Introducing London and being described by Mark Forrest on the Mark Forrest Show as simply 'great', I'll be there will have you clapping and dancing in no time.
Follow James on Facebook : James Numbere
Twitter: @JamesNumbere
Instagram: @jamesnumbere
email : [email protected]