Kanu Nwankwo Sued For N1Billion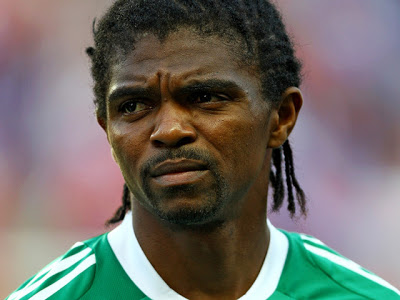 Nwankwo and Gam-Ikon had been joint owners of the Hardley suites, until Gam-Ikon had been arrested and charged to court in 2013 for defrauding the business of about N1.4 billion.
Gam-Ikon was discharged and cleared of all charges on the 30th of July, 2015, and is now suing the former Arsenal player for malicious prosecution.
He claims "to have lost valuable time and years of his prime life attending court and facing trial," and is seeking the sum of N1 billion in damages.
"The claimant was devastated by the effect of his arraignment, imprisonment at Ikoyi prison during the perfection of bail and pendency of a criminal charge and has been running from one hospital to the other for medical assistance owing to his debilitating ill health and has only just started showing signs of improvement," his lawsuit stated.
credit : 360nobs