OGUN State now has a new logo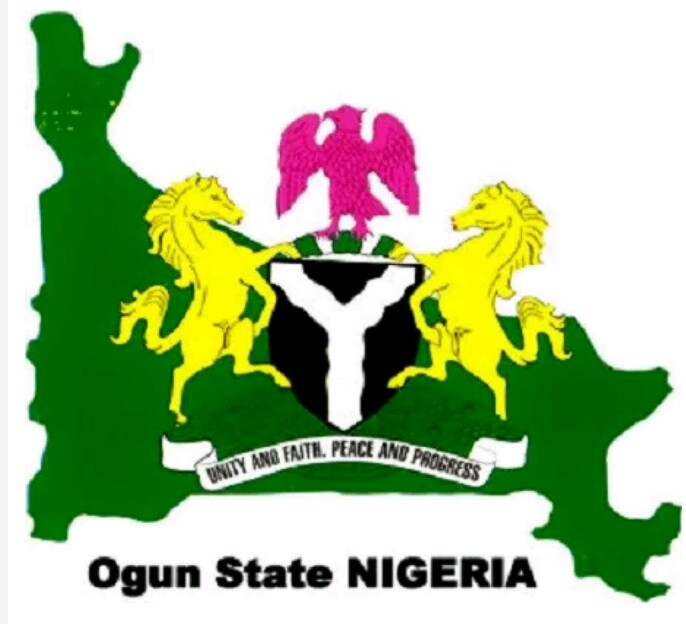 The Ogun House of Assembly has endorsed the new logo for the state as presented to the House by Gov. Ibikunle Amosun.
The logo is to commemorate the 40th
anniversary of the creation of the state.
Mr Adeyinka Mafe, the Majority Leader,
moved the motion for the ratification of the changes to the logo and this was seconded by Mrs Yetunde Shogbeyin, a member.
The majority leader, while opening debate on the motion, said that the new logo came at the right time when the state was preparing for its 40th anniversary.
Mafe said that the new logo showed the
importance of the state and what it stood for in terms of education, adding that the state recorded many firsts in the area of education.
Mafe said that Chief Obafemi Awolowo, an indigene of the state, was the first Nigerian to introduce free education in the then Western Region.
The majority leader said that the top right segment of the logo also represented the importance of commerce and industry.
According to him, Ogun is known to be the home of industry in the country.
According to him, the logo also has a touch of agriculture,the pride of the state and an indication that state is blessed with vast land for agriculture.
Mr Wale Alausa, the Minority Leader, said that the changes to the state logo were timely, noting that there was need for the state to move with time.
Alausa said that the logo indicated that the state was home of education, and that all the nooks and crannies of it were well represented in the new logo.
The News Agency of Nigeria (NAN) recalls that the governor had on Jan. 4, submitted a letter to the House requesting the lawmakers' approval for the new logo.
Credit : The Guardian