Senator Dino Melaye Abducted by Unknown Gun men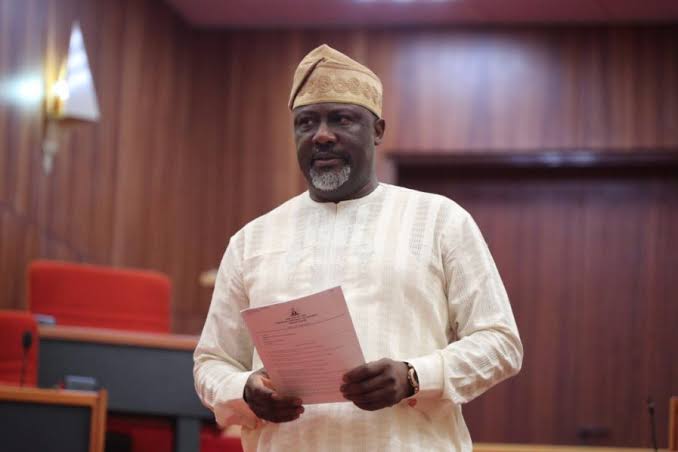 There are suggestions that Senator Dino Melaye was today abducted by unknown gun men.
A tweet by Senator Ben Bruce has draw attention to this possibility. The distinguished senator tweeted earlier today stating his source as Moses Melaye.
" I have just been informed by Moses Melaye, @dino_melaye's brother, that Dino has been abducted by unknown persons in a Toyota Sienna that blocked their car and overpowered them on their way to Kogi to answer to Dino's court case. Lets be on the watch out. Will keep you updated."