The Untold Story of the Davido Jet Saga
It is no news that Davido the Nigeria artist has been in the spot light for a while, for buying His girlfriend a Porshe to getting both Herself and Himself an endorsement and then landing a jet. However, emerging news has it that the jet purchase comes with a twist.
News outlet, The Capital reports that 'what Davido went on air to announce is actually "fractional ownership" in which his financial commitment in the arrangement is meagre while the major financiers have chosen to play down their involvement to give Davido conceded prominence.'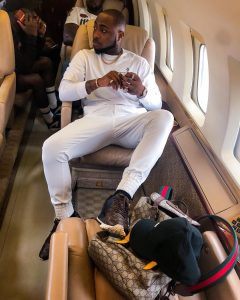 The report further stated that the arrangement of conceding prominence to Davido in the private jet ownership was made to make the singer appear very bankable in the showbiz industry. The deal was structured 'to present Davido as a viable brand with a view to cornering lucrative deals from multinational businesses, countries and other foreign entities.'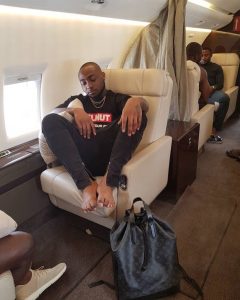 It was also stated that those who spinned the Davido jet ownership narrative agreed on a sharing formula with the singer, such that they are entitled to a share of the money once it starts to flow in. The report has it that the plan is for the jet to attend to Davido's peripatetic needs and those of others in need of it, upon its delivery.