Fire Outbreak In Central Port Harcourt
There has been a fire outbreak in Ogbum-nu abali area of Port Harcourt, today 16th February 2016 at about 3:40pm.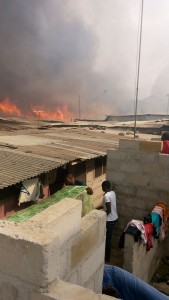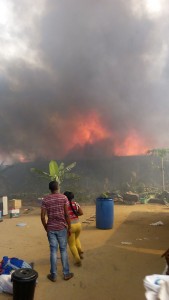 The incident occurred at  Chukwumati close off Ogbuga Street, close to the Greater Evangelism World Crusade area of ogbum-nu abali where a cluster of wooden houses (batchers) are located.
Fire fighters and people living in the neighborhood are joining hands to fight the fire, meanwhile one of the water truck of the firefighters is out of water.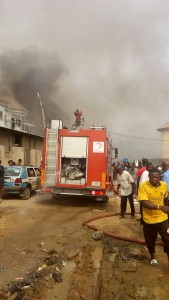 APC house of representative aspirant, Rt Hon. Igo Aguma is also currently at the site of the fire outbreak joining hands to fight the fire.
Currently, the cause of the fire outbreak is still unknown.