Kanye West has been putting out some really disturbing information in tweets, but the latest is one that has raised a lot Of concerns. The embattled artiste revealed via his twitter account that he is currently indebted to the tune Of 53million dollars..
See tweet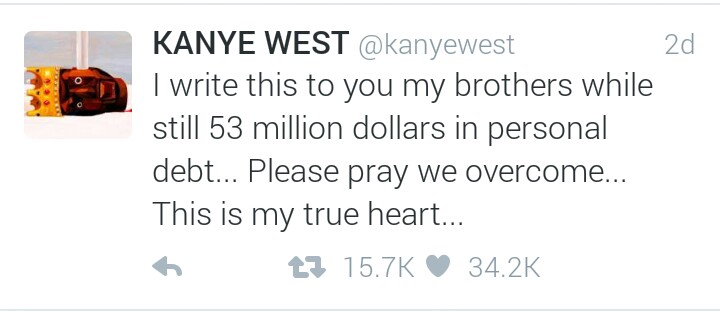 "I write this to you my brothers While still 53million dollars in personal debt.... Please pray we over come..
This is my true heart.