"I miss my Family, Love forever" – Harrysongs signals his return to Five Star Music
It appears that Daddy Showkey's intervention in the feud between KCee and Harrysong has worked, as Harrysong took to his Instagram page to share a photo of the Five Star Music logo, tagging E-Money, KCee and Skiibii, saying he misses his family and he loves them forever.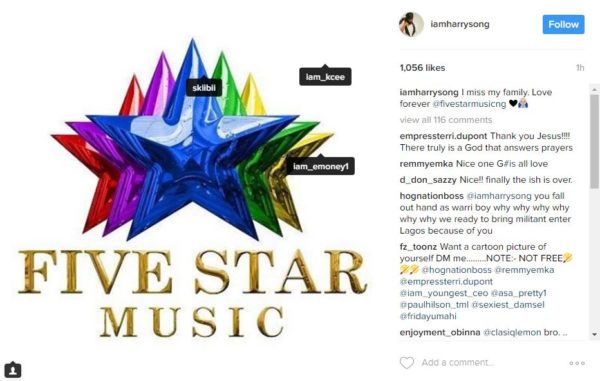 He also removed AlterPlate from his bio and putting Five Star music back in. Does this mean he is back on the Five Star Music train?