Inyaya Becomes Newest Member of SMD/Mavin Records
In a tweet early Monday morning 31st October 2016,  Don Jazzy the leader of the Supreme Mavin DYNASTY (SMD)  and CEO of Mavin Records introduced Inyaya as the newest member of the SMD.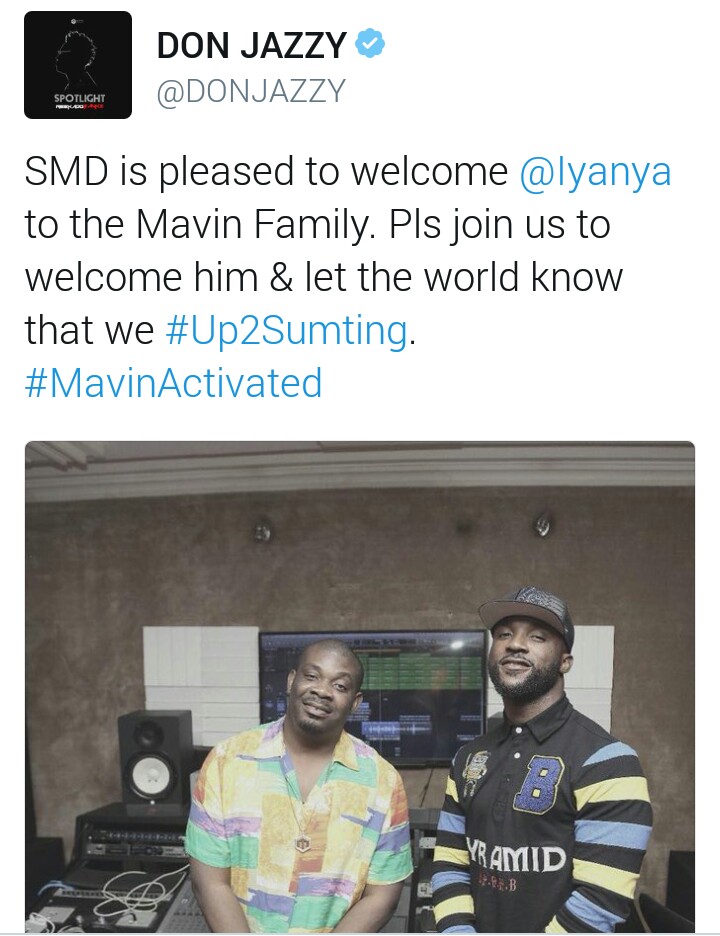 The Mavin boss went further to advice other artists and openly appreciates Inyanya by stating that he believes not all artistes are cut out to own and run record labels and he respects Inyanya's decision.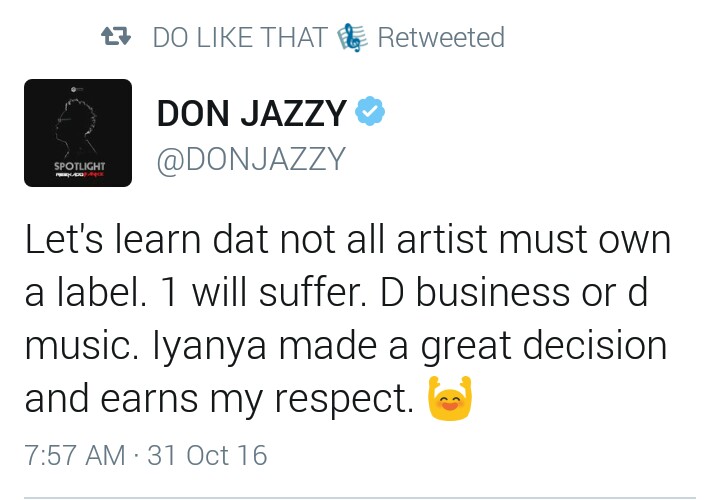 It also appears that Inyanya is already brewing something (titled "up to something" featuring Don Jazzy and Dr Sid) which will be his first under Mavin Records.
Jay Momnang
All rights reserved. Mirus Empire LLC