MADE a song by Afy Douglas
Afy Douglas is a made man. This is not your regular idea of a made man. Twenty unflinching years as a gospel artiste, and a worshipper is prove that he was made to worship. Afy Douglas communicates the reality of his essence in this new song "Made". The depth, simplicity and the beauty is far reaching as Afy pours out his heart in worship. Made is a song for everyone who feels they have been called for this.
The premiere of this new song also doubles as the birthday of Amazing Afy Douglas as he is fondly called.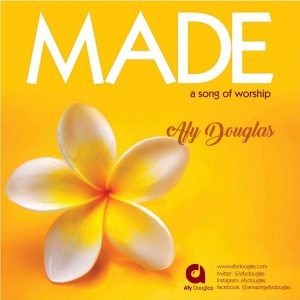 www.afydouglas.com
Twitter/Instagram @AfyDouglas
Facebook : @AmazingAfyDouglas
[email protected]
Phone : +234 703 454 7627