Lil Kesh leaves YBNL after two years
The YNBL boss Olamide finally confirmed that YBNL rookie signing, Lil Kesh is no longer with the record label.
It was rumored some days back that the rookie is no longer with record label following his refusal to renew his recording contract with YBNL.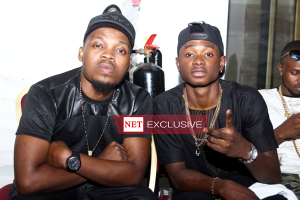 Although the YBNL boss stated that Lil Kesh is still under management with YBNL, but has gone his own way to start his own record label called YAGI.
Lil Kesh Statement to fans
Olamide's statement to fans