iAmImmanueL release first single for 2017
iAmImmanueL delivers an exceptional piece of heartfelt worship. The song "Na Baka" which is his third single since he began his musical journey in 2016 is a song of absolute surrender. Na Baka means "I give you". The song was made in Hausa, a Nigeria native dialect.
Produced by Divine Basil for DBF Music, this song is set to lift your spirit in worship.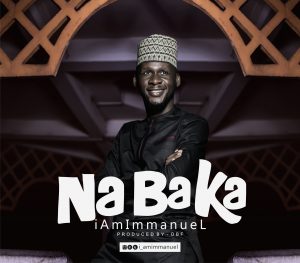 For Bookings
Twitter ¦ Instagram : @i_amimmanuel
Facebook : IAmImmanueL
Phone : +234-817-410-3182