Tiwa Savage Cries "I've never cheated on my husband"
Tiwa Savage finally breaks the ice about the storm rocking her marriage with Teebillz in an exclusive interview with Thisday journalist, Azuka Ogujuiba and obtained by Pulse.ng following her husband's accusations Thursday.
She cried she has never cheated on her husband.
She also confirmed that he was found on Lekki-Ikoyi toll bridge a fewdays ago, and said they've been separated for two months.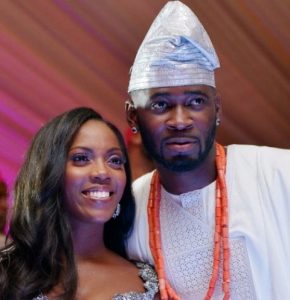 She further revealed that she knew the marriage wasn't going to work, that she found out she was pregnant again while in Jamaica but had a miscarriage and later found out her husband was cheating on her.
She said Teebillz has never spent a kobo on their child and she has been the only one taking care of their family.
She also accused him of allegedly stealing from her and taking cocaine in their home.
She said their marriage is over and what he did on social media was God-sent and that it made it easier for her to finally walk away.
"I have never cheated on my husband. Not with Don Jazzy, Dr Sid, 2face Idibia or anybody. I have never cheated on my husband, and Tunji knows this. He knows that in his heart. (She breaks down in tears)
Watch the video below for more
https://www.youtube.com/watch?v=O22u_FUkmu8
Source: PulseNG