The Port Harcourt entertainment sector is on a journey
As I grow older, with each meaningful passing day, learning and giving out an amazing spam of energy, contributing and complementing the entertainment industry in my unique space and ability, my thoughts and considerations continue to change as I gain new understanding for life.
There have been many complains over what has been presumed as the almost stale state of the Port Harcourt entertainment scene. Observers and enthusiasts on a daily basis express their concerns and many times disgust. My thought on the subject in recent times is simple; we have turned our eyes away from the progress we have made, we have failed to document, archive and learn from them, we have failed to complement our strength but have laid emphasis on the challenges that beset us as a people.
The Port Harcourt entertainment sector is on a journey. A journey toward perfection. We cannot make our conclusions on a job in progress. You cannot preempt the beauty of a building under construction, at best you only can tell the possible strength and weight the building is most likely to bear and when we critically view the Port Harcourt entertainment sphere it is clear that the foundation is set to bear a big structure, it is a job in progress.
The last five years and counting has shown us a plethora of revelations, from the music, to comedy, down the lines of productions, audio and visuals alike, through branding, into technology and innovation as a pointer to the possibility that this industry holds tremendous possibilities.
This is evident in music, in the emergence of the phenomenal Preye Odede, Kaydee Numbere, Bulkwild the Ikwerreian, Dan Dizzy (Lekwe), Benjiszzy, Legendary Sunny, Sammy Hart, Prinx Emmanuel.
Comedy - KO Baba Johnson, Adviser, Akpan Okon, Joshua King, Son of Man.
Industry Influencers, Kofi Bartels, MaryAnn Okon, Kingsley Dan-Patrick Maharaj, Isaac Utere (Media Works ), and Christian Jornsen.
Technology - Julius Momnang (JM Neontech LTD), Boma Peters, Haliday Ogbondah (UI Frontend), Nasiba Peterside, Moses Monday (Mel-Technologies).
Visuals and Photography - Bobby Rak, Precious Orlu, Nelson Bright, Jude WebNora Anyanwu, Luckybrown Rooshbrown Wobo, Kobo Lash, Arinze Orajiaka
New Media - Influencers Olivia Sose, Jerri AdForumCo, PHcity Music, PHcity Promo, U-Kalas blog, Husband Material, Remarkable Mary, Ukwu Bender, Oluwasharon Ogbu, Nwilo Bura-Bari
Thought leaders Emeka Nobis, Richard Chilee, Amaechi A. Glory.
Branding - Damilola Kawojue, Voke Roland (Easy Profession), Etinosa Asemota (Etinconcept), Awaji Tontex Tono, Jackson Fubara.
The system is a work in progress. No doubt there are challenges but these challenges are necessary if good must earn its value. As we constantly beat the odds, our small consistent effort will snow ball into the desired industry we hope to have.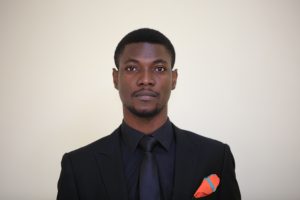 Olumati, Isaiah C. is the Principal, Mirus Empire, a thought leader and author of the social media series #TalentedButStuck.