CONT'D – Africa's Most Promising Entrepreneurs: Forbes Africa's 30 Under 30 For 2016
14. Siya Beyile, 22, South Africa
Founder: The Threaded Man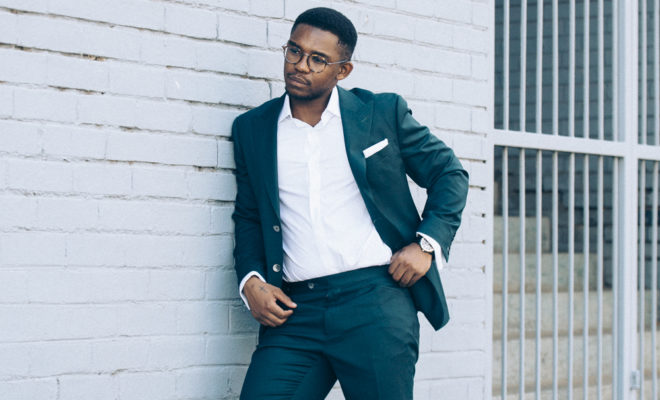 Beyile is a man of style adored by many.  Growing up, money was scarce and life tough.  He worked hard in school but realized he wasn't gifted. In 2013, he started The Threaded Man, a fashion blog for men, inspired by his mother, who often called him "umfana othungiweyo", the threaded man in isiXhosa.
Making money was hard. He lobbied for investment and the company has grown to become a middleman between brands and consumers."We are now more like an agency, we consult, dress celebrities, sell content, style and creatively direct events and we are taking fashion to a whole new level in South Africa." Beyile employs 20 people, is the first South African men's fashionista to collaborate with H&M and the new face of American Swiss.
15. David Asiamah, 28, Ghana
Founder: Agro Mindset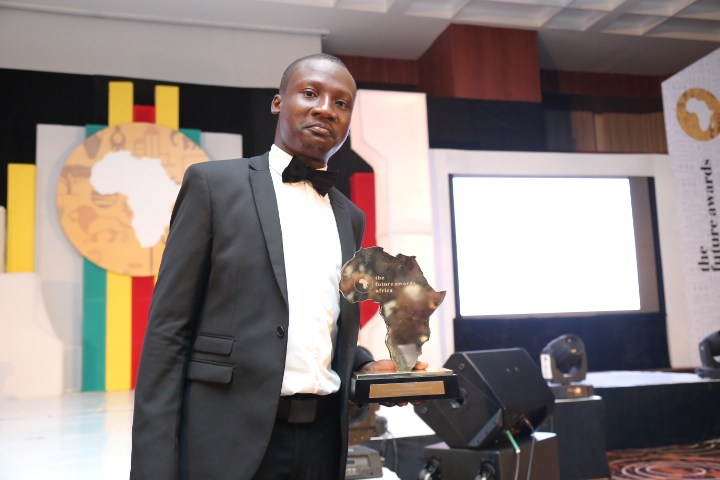 After completing a postgraduate degree in agriculture, Asiamah turned down a number of job offers to farm in Ghana – founding Agro Mindset Group instead. Asiamah owns 15 acres of land, raising chicken, and employs 12 people. "Our future outlook is to adopt more innovative, cutting-edge technologies to produce animal feed, manage waste, and construct solar power plants," he says.
Asiamah is the winner of an African Achiever Award for agricultural excellence, the Future Awards Africa for agriculture and Ghana UK Based Awards for corporate sustainability after his nomination at the House of Commons.
16. Vital Sounouvou, 25, Benin
Founder: Exportunity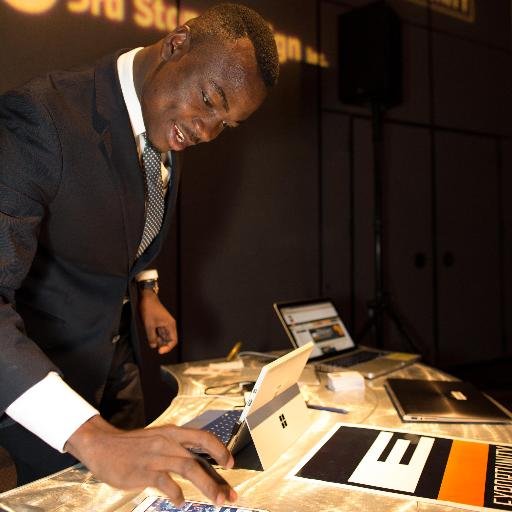 His is the tale of a graduate who grew up in poverty, cheated death and ended up crippled. These tough times steeled him to make his fortune. Sounouvou says, at the age of six, he had malaria and doctors gave him an injection to cure it, but it also attacked his bones and killed the nerves. He was almost paralyzed on his left leg and has had to use a walking stick since then.
Sounouvou founded Exportunity, a site that promotes export opportunities for Africans by connecting producers with traders. It allows a farmer in Benin to sell his produce to a buyer in South Africa – or the United States – through a cell phone. Through the trade events, Sounouvou claims Exportunity has engaged with over 750 clients, and built a database of 85,000 companies trading with Africa. He also employs 17 people.
17. Inga Gubeka, 28, South Africa
Founder: Indalo Décor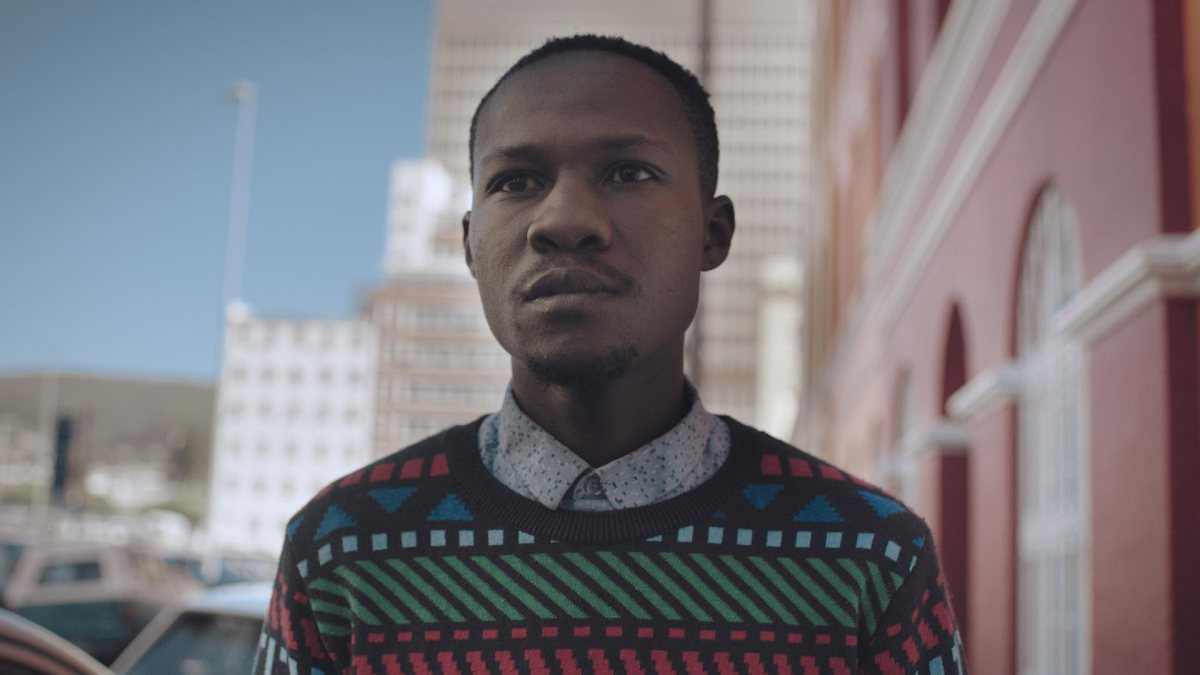 Gubeka knows poverty. He grew up in a single rented room, in KwaZulu-Natal, with five family members, being raised by his grandparents. He started a business homeless and hungry. "I had been awarded a commission by the department of health to design and manufacture information booths, I couldn't because I required cash to manufacture the stuff, I went to all the banks they couldn't [lend money to] my company because I lived hand-to-mouth."
Indalo Décor – named after his son and meaning "creation" in isiZulu – designs and makes backpacks, clocks, lamps, and wooden accessories for cell phones. The plywood bags are his best sellers. Gubeka makes $77,000 a year. Glenfiddich named a $5,000 bottle of whiskey after him.
18.Prince Boadu, 28, Ghana
Co-Founder: MapTech Logistics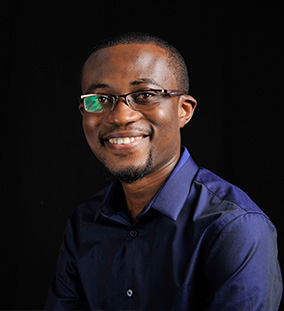 Boadu paved his way to success through hard work, on the streets of Ghana. He sold African-print clothes and founded a multimedia company to pay for university.  After his master's in logistics and supply chain management, he worked for a company which provided affordable toilets for the urban poor. "The major problem we faced at the time was inaccurate customer location data."
Faced with this challenge, with his co-founder, a geomatic engineer, they deployed geographic information systems (GIS) and location intelligence solutions to solve the problem. MapTech Logistics, a technology company, focusing on developing GIS-based applications to solve business problems, such as logistics and supply chain management, was born. The company also provides mapping services for geospatial analysis. Maptech has been named in this year's 100 globally competitive start-ups in Ghana by The Startup Network and Boadu is a World Economic Forum Global Shaper. Boadu employs six people.
19. Uneku Atawodi, 28, Nigeria
Founder: Bamboo Green Concepts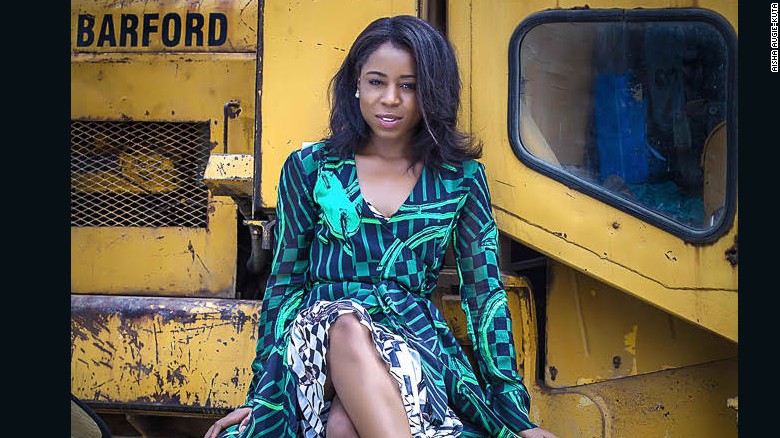 Atawodi has lived the good life. She spent most of her life playing professional polo for brands in over 22 cities around the world. When she was 21, she launched Bamboo Green Concepts, an investment outfit with a diversified portfolio, with the help of her father.  Bamboo Green Concepts owns Bamboo House, a boutique hotel and lounge in the heart of Abuja. Bamboo evolved into what Atawodi loves most; a place where people can play polo. She partnered with SuperSport to bring polo to television across Africa. She constructed the bamboo polo arena on the beach in Lagos.
Her experience raising funds to launch the arena, and the difficulty for SMEs to access finance, led her to launch Africa's first equity crowdfunding platform, Malaik. Malaik closed its first $300,000 deal within two months of launching, and is currently raising its own seven-figure round to help connect more global investors with high impact investment opportunities in Africa.
She employs 67 full-time staff and over 100 part-time staff.
20. Alex Muriu, 29, Kenya
Founder: Farm Capital Africa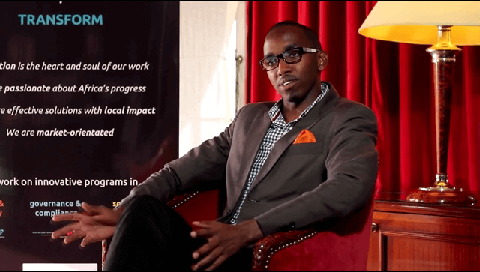 At university, Muriu ran a successful computer hardware shop and started researching other business ventures.  "Upon a chance conversation in 2013 with a farmer, I got to know about the problem of access to finance by small-scale farmers in Kenya. My research revealed a $1 billion annual gap in the agricultural finance space. This is a big problem, and I saw an opportunity to create an innovation that would help fix this problem." In 2014, he founded Farm Capital Africa, an agri-investment company.
"We help small-scale farmers between 25 and 35 years old to access expansion capital to grow their businesses. We partner with small-scale farmers with great growth potential. Through our investor networks we help them to access funds they need to scale up their agricultural ventures. This is all done through a profit and loss sharing arrangement between the agri-preneur, Farm Capital Africa, and the investor." Muriu has helped farmers raise $100,000 to grow their businesses.
21. Emmanuel Bonoko, 26, South Africa
Founder: EBonoko Holdings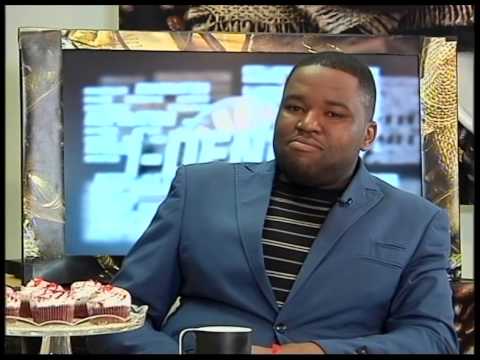 As tragic as it was, Bonoko's father's death spurred him to success. It meant he had to grow up. "I was doing grade 11 and I had to start working harder in school because my mother is a domestic worker. I knew she will not have the capacity to take me to university," he says.  He studied hard, got a scholarship and studied a BCom marketing degree. But he chose entrepreneurship over a salary.
Bonoko founded EBonoko Holdings, a media consulting, public relations and events company, which employs five people. He also founded EBonoko Foundation, a social enterprise for book drives and business and career exhibitions. He was named a Lead SA hero by Radio 702 and by the Mail & Guardian as one of the 200 Young South Africans in 2014.
22. Momarr Mass Taal, 28, Gambia
Founder: Tropingo Foods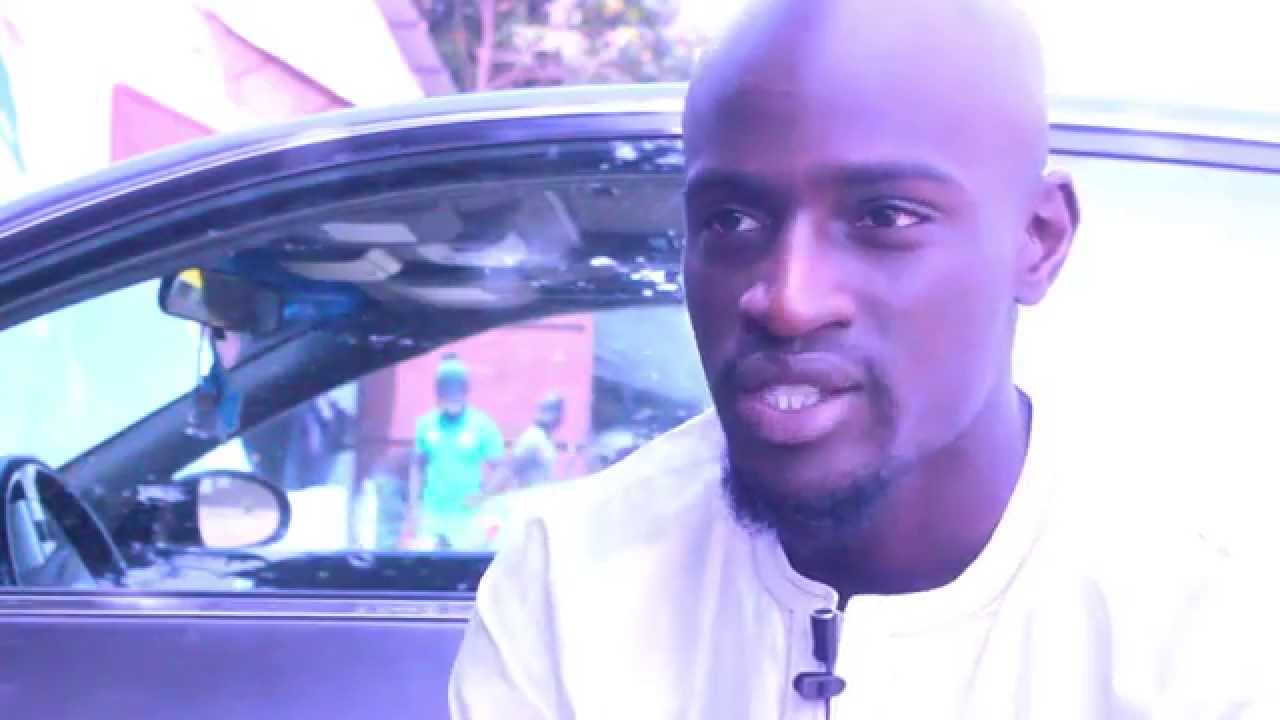 Taal says he got into business by accident. He wanted to be a diplomat like his dad. At the age of 17, he printed t-shirts for fun, then for friends and gradually grew into a clothing brand, Malyka Clothing. Within a few years he was manufacturing in Bangladesh and selling in five countries.
"With the intention to build a business that would address the lack of value addition for our local produce, I found that most local producers, particularly farmers, had market access problems and I set about building a business which used value addition to create that market." Tropingo Foods, a groundnut and mango processing and export company, was born.  He exports to Asia and Europe and is building a food dehydration processing facility in Gambia. Taal has 140 employees, 120 of which are women. He turned over $1.6 million in 2015.
23. Hanta Tiana Ranaivo Rajaonarisoa, 24, Madagascar
Founder: Flore Aroma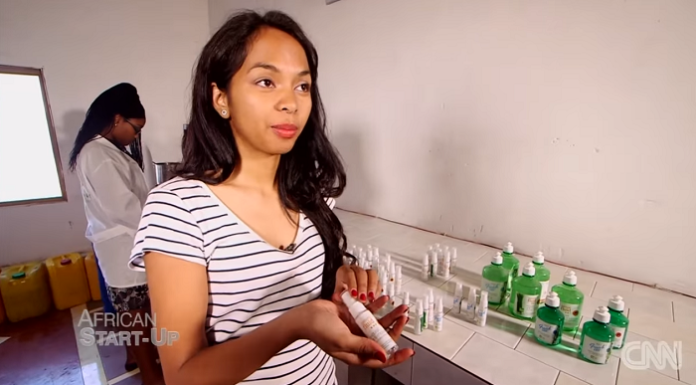 Rajaonarisoa is the only under 30 in this year's list hailing from a tropical paradise, Madagascar. She comes from a family of entrepreneurs but bankruptcy and a black cloud of mosquitos drove her to entrepreneurship.
Her father went bankrupt in 2009 after Andry Rajoelina's coup d'état, which plunged Madagascar into political crisis. Rajaonarisoa couldn't afford to finish her business administration degree in the United States. She took over the family-owned unused essential-oil-making machine.  She founded Flore Aroma, a low cost essential oils company, with the money she saved as a student. Her first batch was 100 bottles of mosquito repellent and antiperspirants, which she sold at a trade fair.  She now supplies to 40 pharmacies in Madagascar.
24. Nadav Ossendryver, 20, South Africa
Founder: Latest Sightings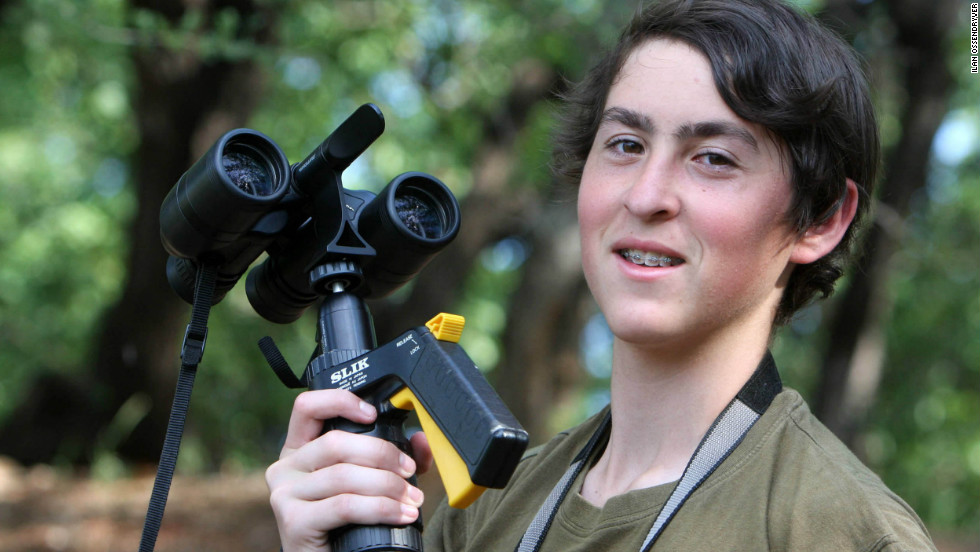 Ossendryver has always been fascinated by wildlife.  At 15, he founded Latest Sightings, a wildlife crowdsourcing site for visitors who are in the Kruger Park to report the animals and events that they are seeing live. They report their location, time and sighting to Latest Sightings, which in turn broadcasts it on social media.
He spent hours on YouTube teaching himself how to code an iPhone app. "Within three weeks, I had the app out on the App Store. I used social media to grow a community of around 30,000 in three weeks. All of this for only $10 for the domain name for my site." Four years later, Ossendryver has one of the top-viewed YouTube channels in South Africa. With over 215,000 subscribers and over 255 million views worldwide, it makes money.
25. Trushar Khetia, 29, Kenya
Founder: Tria Group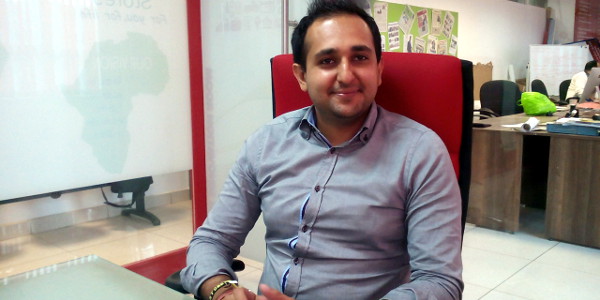 Khetia grew up among entrepreneurs.  In 2012, Khetia founded Tria Transit Media, a company that advertises via buses, rail and planes. In less than a year, he secured prestigious clients such as Unilever, Google, Coca-Cola, and Lenovo. Trushar also has partnerships in Kigali, Rwanda, with over 100 buses. In 2014, Tria Transit Media launched operations in Tanzania with bus and airline media through partnerships with Precision Air, RwandAir and UDA Rapid Transit buses in Dar es Salaam.
In November 2014, he started the first retail store via an acquisition. Within a year he opened three more stores which then tripled the retail turnovers. He now has five supermarkets.  Society Stores turned over $14 million in 2015, Tria Kenya turned over $700,000 and Tria Tanzania turned over $200,000.
26. John Armah, 24, Ghana
Founder: Orios Group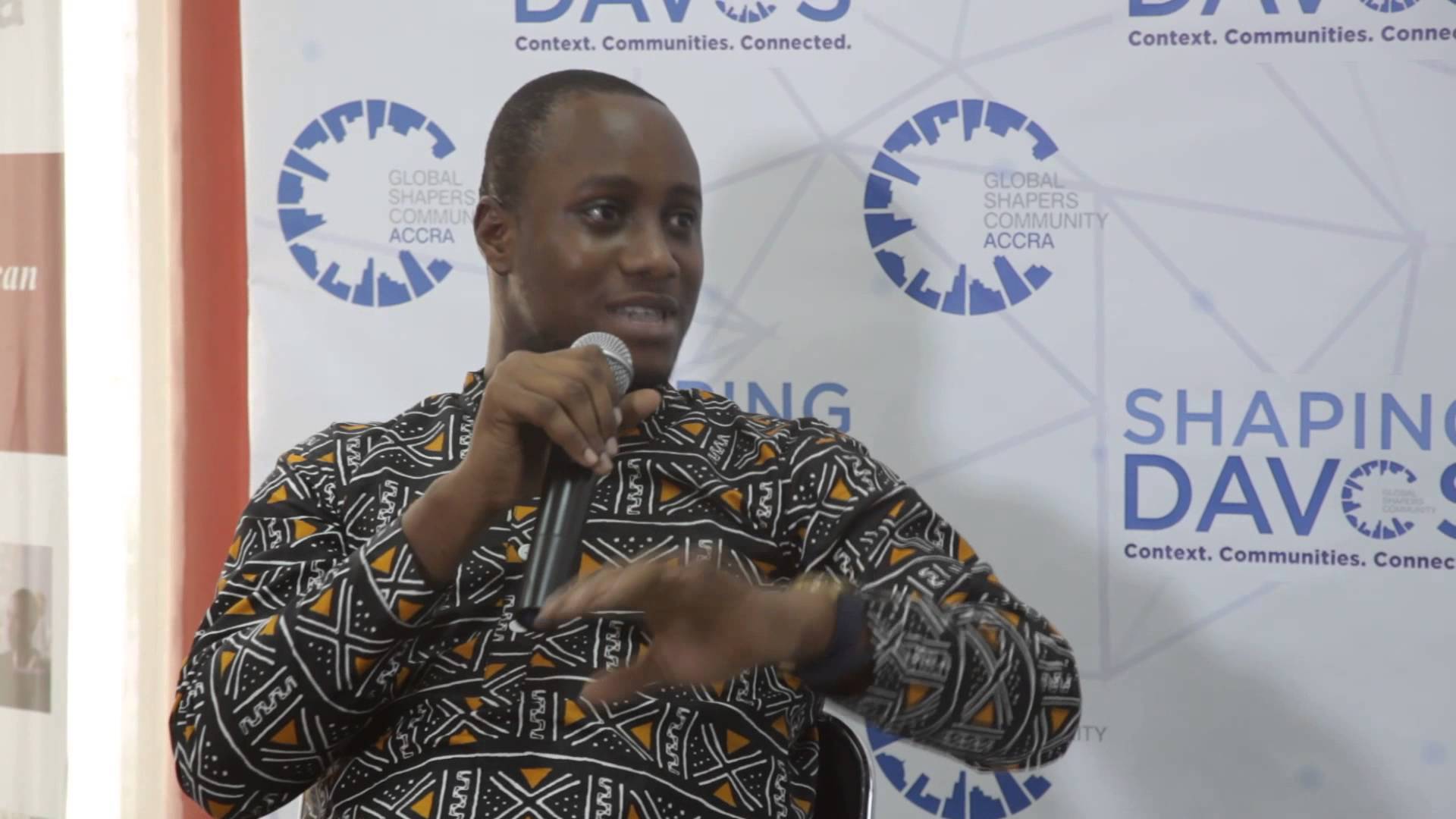 Armah grew up squeezed in a single room with four other people in Kaneshie, Accra. At 18, he had a dream to change lives.
While in school, he worked as a library assistant at the Ghana International School, before joining Hotel Wangara as its assistant human resource and marketing manager at the age of 16. He left Hotel Wangara for university, where he established a job recruitment firm.
It took soul searching and research, before the Ghana Center for Entrepreneurship, Employment and Innovation (GCEEI), now Orios Group, was born."There are 11 million new entrants into the job market in Africa each year and it is up to us to create jobs for them and also train some of them to create jobs for others." Armah is empowering Ghanaian entrepreneurs to build successful businesses.
"We have trained over 10,000 youth in Ghana, formalized over 50 businesses in Ghana. With no formal title, I am easily your business strategist, young investor and consultant." Armah is ranked as one of the most influential young Ghanaians and has earned respect from fellow entrepreneurs.
27. Kelvin Macharia Kuria, 25, Kenya
Founder: Sunrise Tracking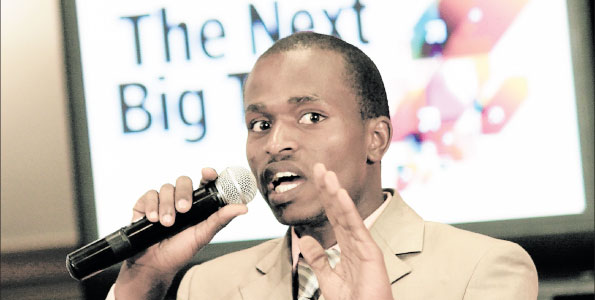 Kuria's entrepreneurship journey began when he was 15.  He failed dismally in school. It was just as well his entrepreneurship aspirations grew.
"I felt like life had come to the end but I decided I've got only one option in my life – to start a business – because education was proving futile. During the same time, my uncle got hijacked and never managed to recover his vehicle. I saw a challenge in the security of vehicles and buildings and an opportunity for me to find authentic user-friendly innovations to assist people secure their assets and generate revenue for myself."
With only $300, he founded Sunrise Tracking, a company that offers tracking, fleet and fuel management system, CCTV surveillance and biometrics. Sunrise Tracking was nominated for the CIO100 East Africa Awards from 2013 to 2015 and reaped $80,000 in revenues in 2015.
28. Nkosana Mazibisa, 27, Zimbabwe
Founder: Mazibisa Inc.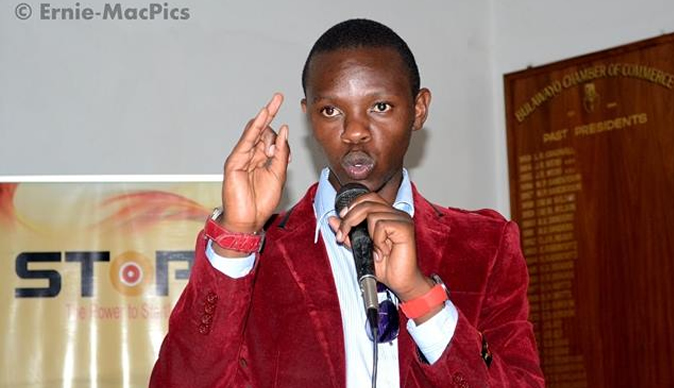 Mazibisa was born in the heart of what used to be Zimbabwe's industrial town, Bulawayo, in 1988.  The idea of fixing the world dawned on him in his high school debate team in Bulawayo.  "The country was collapsing and we had a debate at school about these issues and how to solve them." When it was over, everyone went home and continued with their lives, but not Mazibisa. "I knew that I had to do my bit to make a difference. That's why I decided to start a business to solve the unemployment problems we have and revive our industries."
He founded a food retail brand, Swaad "The Taste of India," and Mazibisa Inc., a brand strategy consultancy firm in Bulawayo.
29. Nana Opoku Agyeman-Prempeh, 28, Ghana
Co-Founder: Asoriba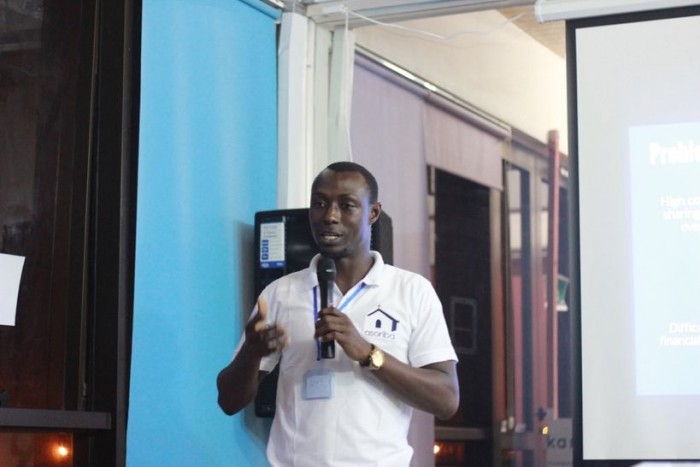 A church app? You better believe it.  Agyeman-Prempeh is the founder of Asoriba, a web-based church management application for church worshipers and leaders. Members can also give tithes, offerings and pledges to the church online.
"I grew up in the church and during these years I could not help but notice the administrative difficulties my father faced while managing the church. It is not an easy task to communicate with church leadership and members, while simultaneously putting in place a solid administrative and financial system," he says.  He has signed 395 churches in Ghana, Kenya, South Africa, Nigeria and the US and registered 30,000 church members to his platform. Churches pay from as little $9 per month for the service.
30. Hellen Dausen, 29, Tanzania
Founder: Nuya's Essence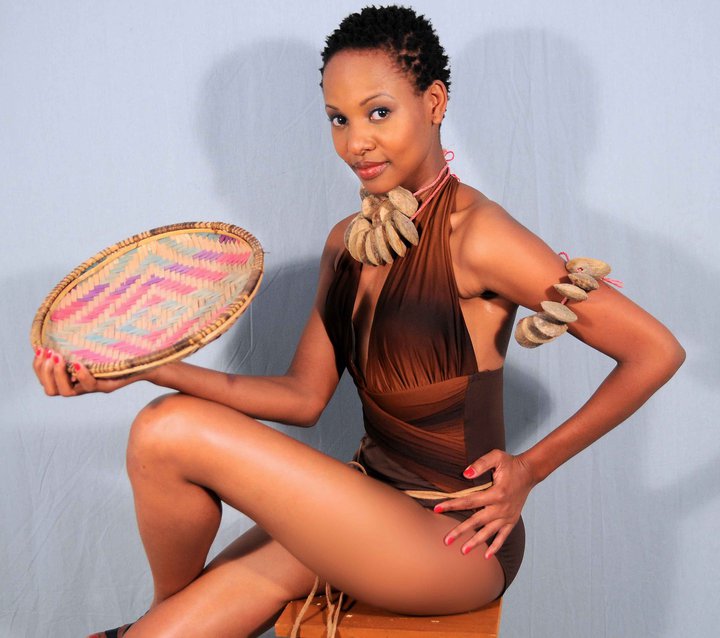 Not many former beauty queens can say they left the money of the runways for entrepreneurship; lost money before they started and picked up the pieces to build a business in Zanzibar from the ground up.
When she first started, after making an investment in a soap making plant in her parents' backyard, the regulating authorities deemed it not up to standard and instructed her to destroy it.  Dausen, a 2010 Miss Universe Tanzania, showed resilience like no other and carried on. She built her handmade natural bath and body care brand, Nuya's Essence, against the odds. A few weeks later, she called the authorities back for another inspection. This time she made sure they could find no fault.
"We handcraft natural bath and body care products from botanical oils, butters, herbs and spices. Our line of products includes natural handmade soaps, body oil, body butter, shea butter and virgin coconut oil."
Forbes Africa is a South Africa-based licensee of Forbes Media.