Interview with A mirus Alpha : SOTIEE
So I Got the opportunity to meet young gospel hotshot Stone Jumbo for a One to One interview touching on his latest music offering that is set to rearrange the status quo of the already overcrowded gospel market.
Sotonye Emmanual Jumbo is a Gospel artist,based in Nigeria. A member of Mirus Alpha. Aside  music he is also fashion consultant, he make clothes (Localboystyling)
Soje: Goodeveninh Sir
Sotie: Goodeveninh
Soje: Tell us about the moment when you decided that music was something that you wanted to do with your life.
Sotiee: Wow! My 300 level in the university, each time I sang,i saw joy in the faces of people, they would always say God bless you for your music,i am happy now. Then I knew I was meant to do this for live
Soje: How did it feel like when you were recording your first song how was the response?
Sotiee: My 1st song 😀 I was so nervous and feared that I would be criticised a lot but the response at the time was quite encouraging, infact that led me on
Soje:How did  you team up with Mirus Alpha ?
Sotiee: Well! I didn't know that I had been followed by the boss, he listened to one of my songs titled "Bolanle" it cut his attention,and then when he listened to #Celebrate, he reach out to me professionally because he had been a friend and that was it,we talked. Tho I had other record labels coming for me but it was clear what I heard and so I followed my heart.
Soje: Your Stage Name use to be JUDAHjes.Why the change of name?
Sotiee: JUDAHjes actually, I only enlarged the brand to reach out to more people, all spheres of life,tribes,religion etc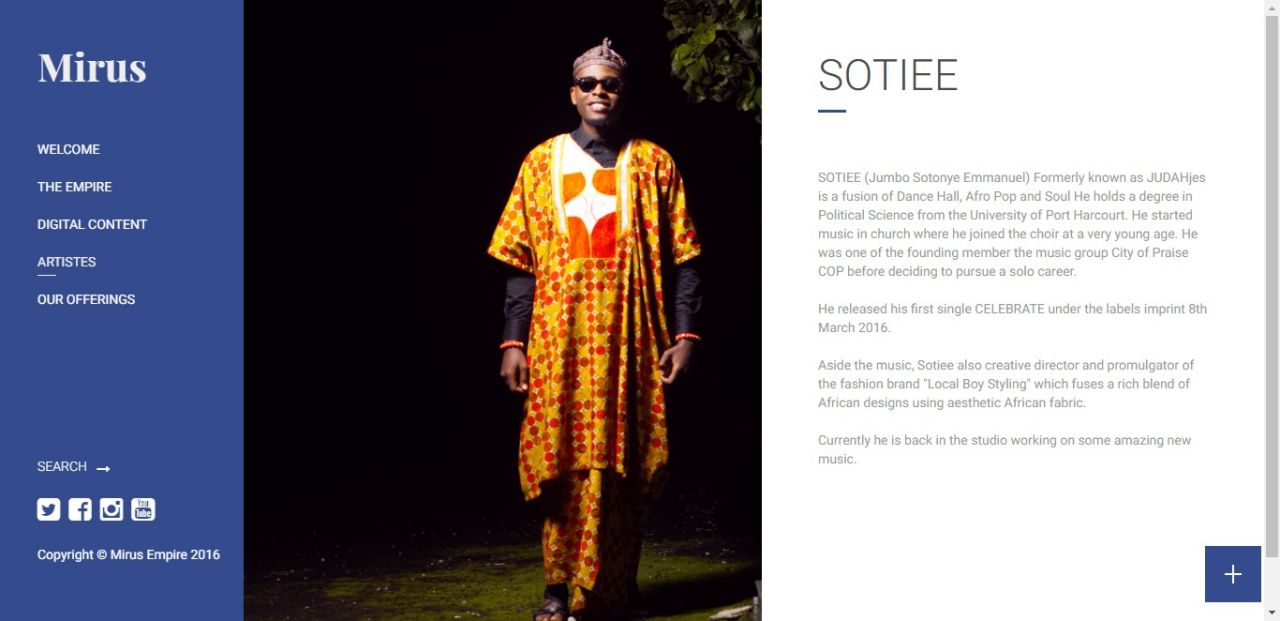 Soje: Your single 'BLESSINGS' is doing well on Buy Mirus site and played on radio more often , talk us through.
Sotiee: The song is lovely,quite original,solid sound and very creative so I am not surprised it's making waves, as a matter of fact I see it climbing heights to top spots, I bless the Lord God almighty for his #Blessings through me to the world
Soje: Why gospel and not R'N'B or soul music?  I know you use to do Jazz.
Sotiee: Lol! Even at Jazz,i did gospel Jazz,lol, Gospel because I am a Christian and our very mandate is to "Go into the world and preach the gospel of Jesus Christ" In gospel I can do any kind of genre I wish to,it makes it a whole lot interesting,creative and impacting
Soje: How would you describe your music?
Sotiee: Afrocentric
Soje: who inspires you Musically?
Sotiee: Kaydee Numbere
Soje: What can your fans expect from you this year. How will it differ from your previous one?
Sotiee: Big collaborations from nations to nations,already working on a project with someone in Ghana,the next is Nairobi, let me stop here,haha
Soje: we can't wait! !
Soje: What has been the best moment and worst moment of your career.
Sotiee: Worst is a day I got embarrassed after singing in my church,it was a big societal wedding and I was billed to sing,i was done and then the religious leader stood up and said "In this ministry we do not sing such songs"
Soje: Hahaha wow. . I can imagine. . So sorry about that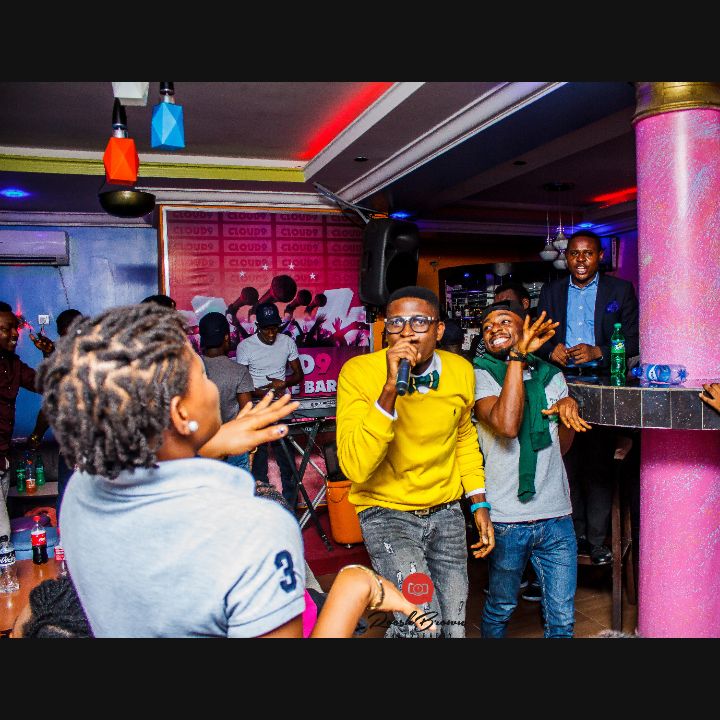 Soje: What do you think is the biggest misconception about gospel artists?
Sotiee: 😀 the choice of genres in a song,if it's not slow and with strings,they tag it to be less spiritual
Soje: Do you have any hidden talents ?
Sotiee: Yes I do..
Soje: Tell us we would love to know.
Sotiee: I am a fashion consultant, I make clothes(Localboystyling) I am a wonderful actor 😋
Soje: Any last word for your fans
Sotiee: My last words for my fans : Trust in the lord, be proud of what you do,many may hate you but that is because you ve got what they don't have, work hard,you'll be the best
Soje: Thank you soo much sotiee
Sotiee: thank you too
Facebook:https://www.facebook.com/sotonye.jumbo
Instagram : @ https://www.instagram.com/iamsotiee/