Event: Recap from His & Hers
Our guests started arriving and the event kicked-off with our compères, Mr Kingsley Dan-Patrick and Miss Chioma Obiekwe, while Miss Chinyere Anjayi was interviewing guests and speakers on the red carpet.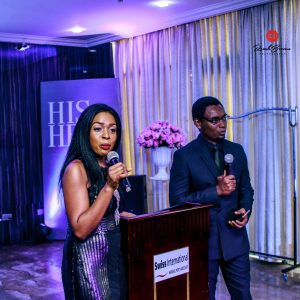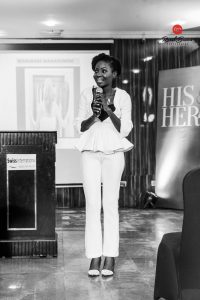 The host, Miss Esther Nweje, gave her first segment on Wardrobe Management, Capsule Clothing and Shopping on a budget. We had Revamp talk on Lifestyle Styling for business social events. The segment was for both males and females.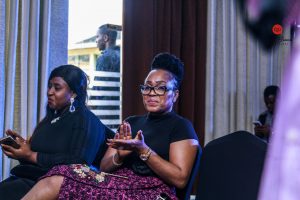 Omos Fashion represented by Mrs Omosede Somze Igodo spoke on Plus size styling, illustration on accessories and a bit on under garment, also freebies were given to people who answered questions during her section. We had our female compère Miss Chioma Obiekwe gave an impressive lecture on Work Life Balance, after which we had Grooming class by our host.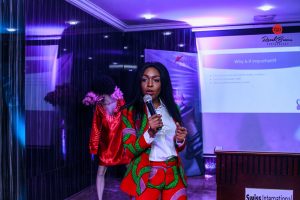 The interactive session got 12 of our guests share their personal grooming tips and it was revealing. Also that earned amazing gift voucher from our partners.
Mrs Ena Emilia Nyeoma Agbaru spoke on Hair Care Management. We all had a good laugh, she spoke on how people's poor hair management can affect their health. Then we had a young make-up artist Miss Isabella show our female guests how to look good in 5-minutes with the aid of a volunteer she showed our guests the basic make-up a workaholic lady needs and how it should be done.
Then the event was concluded with another segment by our host, Colour Coding and Figure Analysis, where she had a plus size model and a regular size model to illustrate to the class and also a male volunteer for the colour analysis section, after which she gave her heart warming Thank You speech.
See more images below