Governor Ambode Set To Build Multipurpose Sporting Complex In Ajegunle
Residents of the Ajegunle community in Lagos state Nigeria are excited as the Lagos state Government led by the governor Akinwumi Ambode is set to replace the Maracana football ground in Ajegunle for a multipurpose sports complex.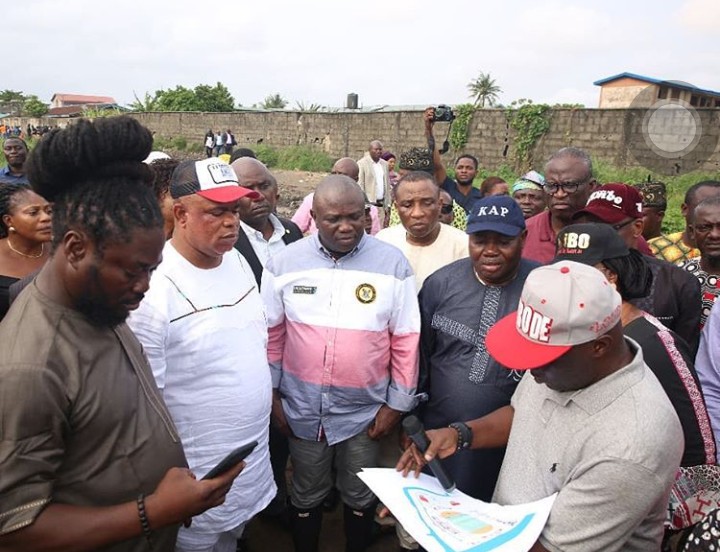 The governor is assured that a sporting complex will help horn the best talents within the neighbour hood and prepare them to compete favourably with sporting counterparts across the world.
The sporting complex He stated will include in it a football pitch, Volley ball court, an event centre, and facilities for other sporting and recreational activities.
Veteran singer Daddy Showkey was spotted with he governor and his team as perimeter survey of the area,was on going.