Photos – Basketmouth gets knighted by the Queen of England
Popular and Funny Comedian, Basketmouth posted this picture of himself kneeling down in front of what looks like Queen Elizabeth II holding a sword.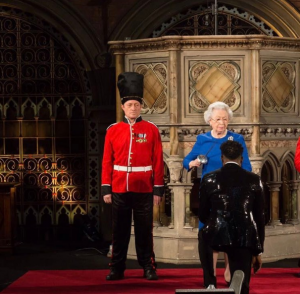 Then he posted another picture of the Queen giving him a medal.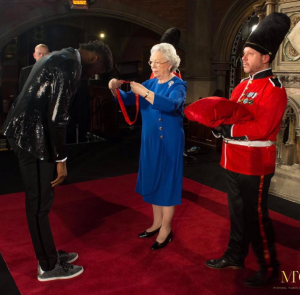 But, wait a minute, it is just a parody of the Queen!
All hail Sir Bright Okpocha who got knighted by the parody of the Queen of England.