Prinx Emmanuel drops new single: Brother Nwachukwu
​The prolific writer and multi-genre artist and ace producer Prinx Emmanuel also know as the MIRUS BOY drops a new single titled Brother Nwachukwu.
The song addresses the faithlessness and low self esteem. "Nwachukwu" which is a name with roots from the South-Eastern (Igbo) region of Nigeria directly translates to "Child of God" and is usually a Christian name. The character Brother Nwachukwu in the song is timid, fearful, faithless to name a few. But he is being admonished to man up and live his name "Child of God" for he has a God inside of him and can take on any of life's challenges courageously and live like a king.
Brace yourself for this fusion of Afro Beat and Rap song will definitely get you stumping, nodding, dancing and singing along.
Learn to be a better Brother Nwachukwu.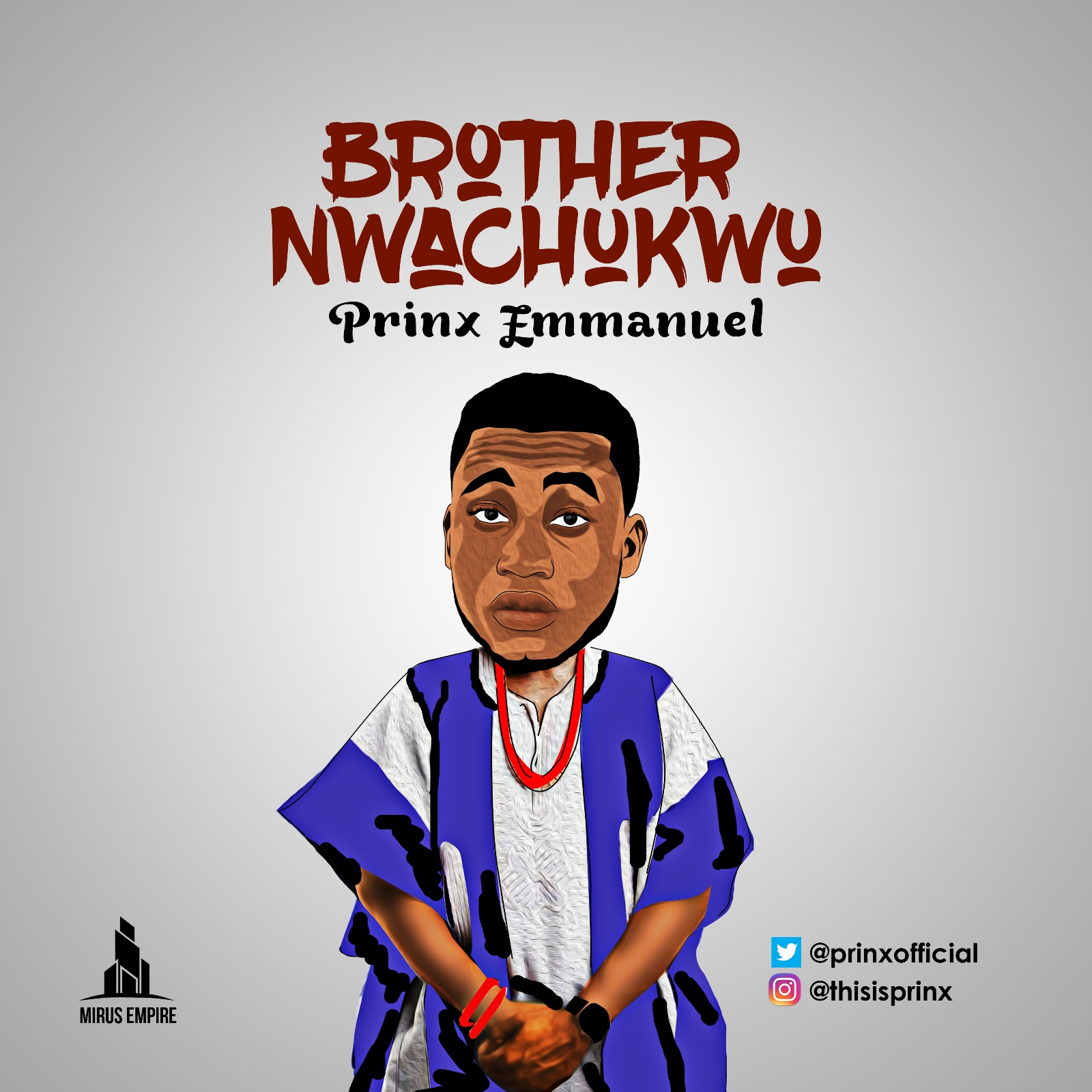 For Booking
Email: [email protected]
Call: +234.818.407.4872
Connect With Prinx
Facebook: Prinx Emmanuel
Twitter: @prinxofficial
Instagram: @thisisprinx