NEW MUSIC: Bari Wana by Victoria Japhet
Victoria Japhet release her debut single Bari Wana and effortlessly raises the bar.
The singer who turned a year older today expresses heart felt gratitude to God on this project.
"For me God has been good and yes the music is seemingly effortless because it came from the place of truth. Every word, every note, every sound on that song is from a place really deep" - Victoria Japhet.
Interestingly, this project was recorded in 2016.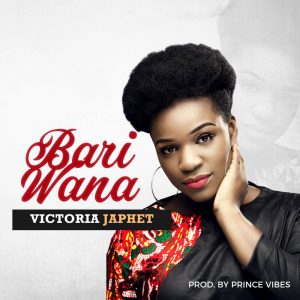 Listen Here
Facebook : Victoria Japhet
IG : @I_am_victoriajaphet