NEW MUSIC: You Are Good by Faithful Georgewill
Faithful Georgewill sings from a place called "Deep" - Olumati Isaiah. C
Faithful Georgewill has been off the scene for a minute and words have it on good authority that He has been working on studio projects in view of an album of which release date and title are yet to be disclosed.
In this new amazing song You Are Good, Faithful Georgewill acknowledges the goodness of God and shares with us ever so soulful the sentiments of his heart in music.
This song is a great starter for anyone who has a heart of gratitude.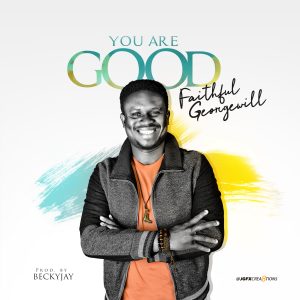 Listen
Lyric Video

Download Here
Download Link 1
Download Link 2
Buy/Stream
iTunes
Connect With Faithful
@faygeorgewill
@mirusempire
For Bookings
mail : [email protected]
Phone : +2348184074872