8 Dead After Terrorist Attack in New York, 31st Oct 2017
A deadly truck attack in lower Manhattan this afternoon killed eight people and injured 13 others. New York Police Commissioner James O'Neill detailed how the incident, which is being investigated as possible terrorism, unfolded in a press conference. O'Neill said that at 3:05 p.m., the male suspect -- driving a rented Home Depot truck, according to the company -- turned onto the bike and pedestrian path along the West Side Highway.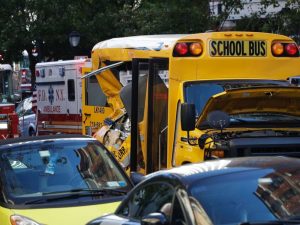 The driver then proceeded south along the path, plowing into pedestrians and cyclists alike until the vehicle reached the intersection between the bike path and Chambers Street, roughly three-quarters of a mile south. O'Neill said that the truck "collided with a school bus" at Chambers Street, injuring two adults and two children. There are no street intersections between the point where the suspect entered and where the vehicle stopped.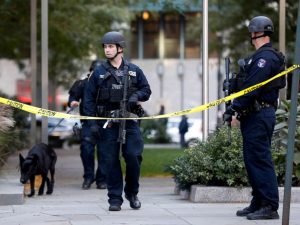 From there, the suspect exited the truck, appearing to be carrying two firearms. O'Neill said that the suspect "did make a statement when he exited the vehicle." Sources told ABC News that he shouted "Allahu Akbar," which translates from Arabic to mean "God is great." The commissioner said that both the nature of the truck incident, which echoes other terror attacks globally, and "the statement [made by the suspect] has enabled us to label this a terrorist attack."
A police officer shot the suspect in the abdomen after he exited the vehicle, and he was apprehended. He has since been transported to an undisclosed hospital. O'Neill said that a paintball gun and pellet gun were found at the scene. Multiple law enforcement officials told ABC News that the suspect in custody was identified as 29-year-old Sayfullo Saipov of Tampa, Florida.
Six people were pronounced dead at the scene, while two others died at a nearby hospital making 8 deaths in total.
Source